Have you ever wondered what makes your favorite lipstick so vibrant, or how your sunscreen protects your skin from the sun's rays? The answer lies in the fascinating world of chemistry.
Let's dive into the science behind cosmetics, the everyday products that add a splash of color and a dash of protection to our lives.
The Chemistry of Color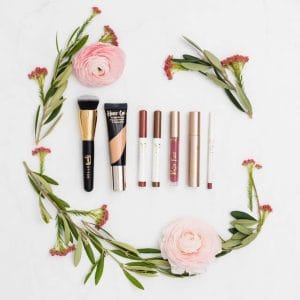 The vibrant hues in your makeup bag come from pigments, substances that absorb certain wavelengths of light and reflect others. For example, a pigment that absorbs all colors except red appears red to our eyes.
In cosmetics, these pigments can be natural, like the red beetroot extract, or synthetic, like the widely used Red 7. Each pigment has its own unique chemical structure that determines its color.
Image Idea: A diagram showing how pigments absorb and reflect light.
The Power of Protection
Sunscreen, a beach bag essential, works thanks to chemistry too. The active ingredients in sunscreen are compounds that absorb, reflect, or scatter harmful UV radiation from the sun.
For example, titanium dioxide and zinc oxide are minerals that reflect and scatter UV light. On the other hand, avobenzone is an organic compound that absorbs UV light and releases it as less harmful energy.
| Sunscreen Ingredient | UV Protection |
| --- | --- |
| Oxybenzone | UVA II |
| Avobenzone | UVA I and II |
| Octisalate | UVB |
| Octocrylene | UVA II and UVB |
| Homosalate | UVB |
| Zinc Oxide | UVA and UVB |
| Titanium Dioxide | UVA and UVB |
UV protection provided by different sunscreen ingredients
The Science of Skincare
Moisturizers keep our skin hydrated thanks to a group of chemicals called humectants, like glycerin and hyaluronic acid. These compounds attract water molecules, helping to keep our skin moist and plump.
The Beauty of Chemistry
So, the next time you swipe on your favorite lipstick or apply your trusty sunscreen, remember the science that makes it all possible. Chemistry doesn't just happen in a lab—it's a part of our daily lives, adding color and care to our world.
References:
"Color Additives and Cosmetics: Fact Sheet." U.S. Food and Drug Administration. Link
"Frequently asked questions about sunscreen answered by dermatologists." American Academy of Dermatology Association. Link
"Sunscreen and coral reef damage." Compound Interest. Link